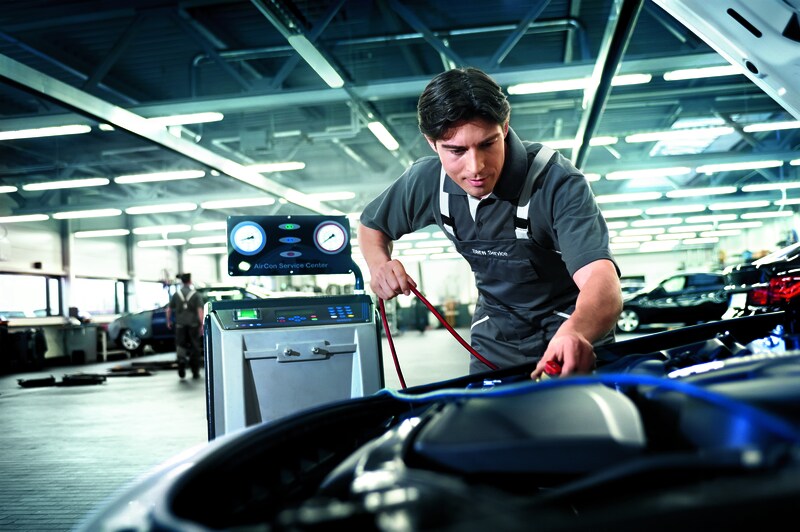 Vehicle Maintenance Packages for Every Season
You wouldn't go out dressed in the middle of summer the same way you'd brave the elements in the middle of winter, would you? So why would you expect your BMW to work just the same under the different weather and road conditions that place different demands on your vehicle without getting it ready? Even if you have an idea of what needs to be done to your BMW when winter is on the horizon, do you pay the same amount of attention to your vehicle's needs when the weather is about to get better as when it's about to get worse?
Some jobs to prepare for a change of season are quick and easy such as topping up your windshield washer reservoir or checking your engine's oil level, but all of that and the considerably more demanding jobs that need doing to prepare for a new season can all be taken care of for you with a maintenance package from us here at BMW Northwest in Tacoma, WA.
Our seasonal maintenance packages are carried out by our BMW trained and certified technicians, and that means everything will be taken care of for you from oil and filter changes and top-ups of your vehicle's fluids to a full inspection of your lights, wiper blades, belts, hoses, suspension, electrical and braking systems. You'll then be able to drive away in your BMW safe in the knowledge it's as well prepared for what's to come as it can possibly be.
Check out the Service Specials page here on our website today to find out about our current Seasonal Vehicle Maintenance Packages as well as other great value offers our service department is running at the moment on things like tires, batteries, brakes, oil changes and more. When the weather finally changes for the better or worse, you'll be glad you had the team here at BMW Northwest prepared your vehicle for the conditions you and it are about to face out there on the roads of Tacoma and the surrounding area.