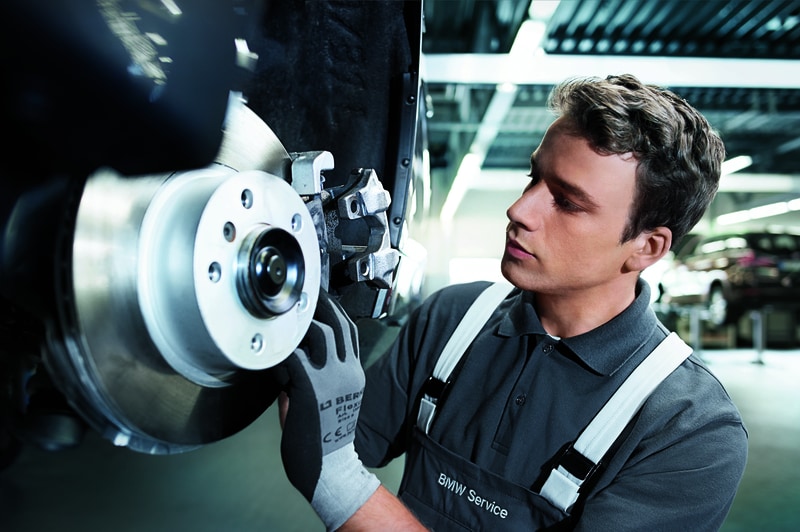 Properly Functioning Brakes Mean Safer Driving
Any bit of routine or preventative maintenance is a sound investment for your vehicle, but it's hard to make a case for anything being more important than making sure your braking system is in the best possible working order. Your engine working to get you up to speed quickly, smoothly and efficiently is important, but being able to stop when you need to is even more important for the safety of you and everyone else.
It's not a great idea to wait until you notice symptoms of a braking system problem, which could be a bit of brake-fade, your vehicle pulling to one side when you apply the brakes, vibrations through the pedal or a loud metallic grinding or squealing sound when you use the brakes. Leaving your brakes until a problem with them becomes obvious could be a case of leaving it too late, so getting them checked out by a professional when appropriate could be one of the best investments you ever make.
A brake service here at BMW Northwest includes inspections for wear and damage, brake repairs, brake line repair, brake replacement, hydraulic system inspections to look for leaks, and brake system fluid changes.
With all that checked over by our BMW trained and certified technicians, you'll then have the peace of mind you can only get from knowing your brakes are in the best possible order to deliver the stopping power you need whenever you need it. Get your brakes thoroughly checked over and maintained today by giving the expert team here at BMW Northwest a call today