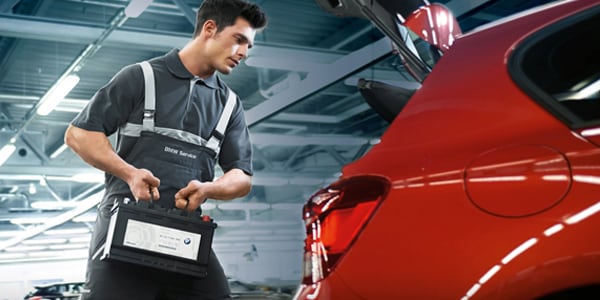 Ensuring Every Journey gets off to a Great Start
It's easy to take your BMW's battery, alternator and electrical system for granted even though they're vital to the smooth running of so many of your vehicle's systems and the overall performance of your BMW. If you want to keep being able to take them for granted so every journey gets off to a great start, it's a good idea to give them a little care and attention from time to time. Even if you're already on top of your oil, tires and brakes, neglecting your battery, alternator or electrical system failing could easily end up leaving you stranded.
Electrical problems can manifest themselves in lots of different ways, which could be as minor as a light appearing on the dash, electric windows not opening or closing or some sort of whining noise you can't quite put your finger on. Unfortunately, electrical issues can also turn out to be as serious as your vehicle stalling or not starting to begin with, which really can ruin your journey and your day before it even gets underway.
If you suspect there might be something wrong with your vehicle's electrics or you're just concerned your battery hasn't been checked in a while, don't hesitate to get in touch with our experts here at BMW Northwest for advice. Our BMW-trained and certified technicians can test, diagnose and repair any electrical problem you might have and possibly some you're not even aware of. It doesn't matter if it's something as quick and simple as a fuse that needs replacing or something as major as the alternator or battery in your BMW that needs repairing or replacing, the team here at BMW Northwest can fix it for you and get you back on your way before you know it.