New 2021 BMW X5 for Sale in Tacoma, WA 
Although the BMW X5 will inevitably be compared to rivals in its segment, that can be something of a pointless task as realistically, the X5 is the model the rest follow. It was one of the first luxury SUVs of this size when it was launched more than two decades ago now, and BMW tends to go its own way with this one instead of worrying about what everyone else is doing.
If you want the ultimate in five-seat, midsize, luxury SUVs, look no further than the 2021 BMW X5. The X5 is so great to drive that a trip from Lakewood to Puyallup might find you tempted to get there via Seattle.
Never underestimate the performance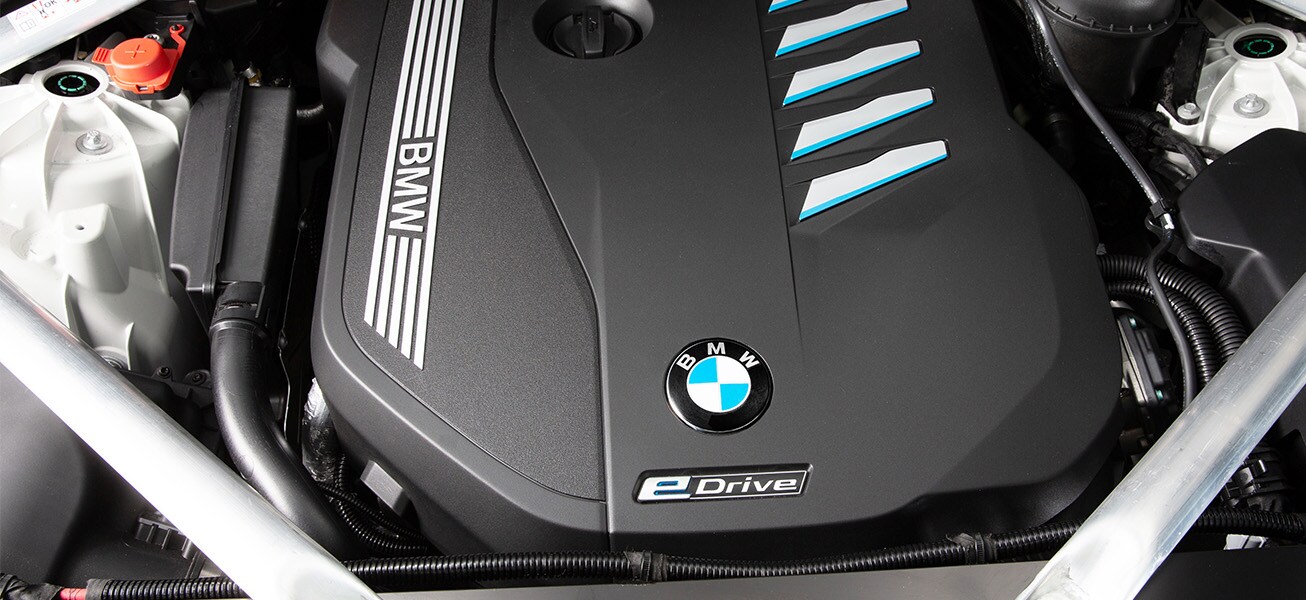 A lot of people probably don't think of power and performance as being the key factors that convince people to buy a new X5, but you really shouldn't underestimate what a capable performer the X5 is. BMW has a lot of incredible engines in its current lineup of vehicles, but the pair it uses for the X5 here in America are two of the very best.
The standard engine is a turbocharged six-cylinder unit that pumps out 340 horsepower and 330 lb.-ft. of torque, which sounds like the kind of output some rivals would attribute to their high-performance variants. All that power is sent to the rear or all four wheels through an excellent eight-speed automatic transmission, and it all helps the X5 get from a standing start to 60mph in just 5.3 seconds.
If that's not enough performance for you for some reason, there's also a V-8 option that takes the 2021 X5 to another level of SUV performance. The V-8 is the renowned 4.4-liter BMW M TwinPower Turbo engine which is this application produces 456 horsepower and 479 lb.-ft. of torque and is once again mated to that eight-speed auto and standard all-wheel-drive. The X5 weighs around 2.5 tons, but this awesome powerplant propels it from 0 to 60mph in an astonishing 4.6 seconds.
If you'd like something a little different and eco-friendly, there's also now a plug-in-hybrid version of the X5 in the shape of the xDrive45e. The driving experience of every X5 is so good it could even make you look forward to a short trip to the IRS office on Pacific Ave.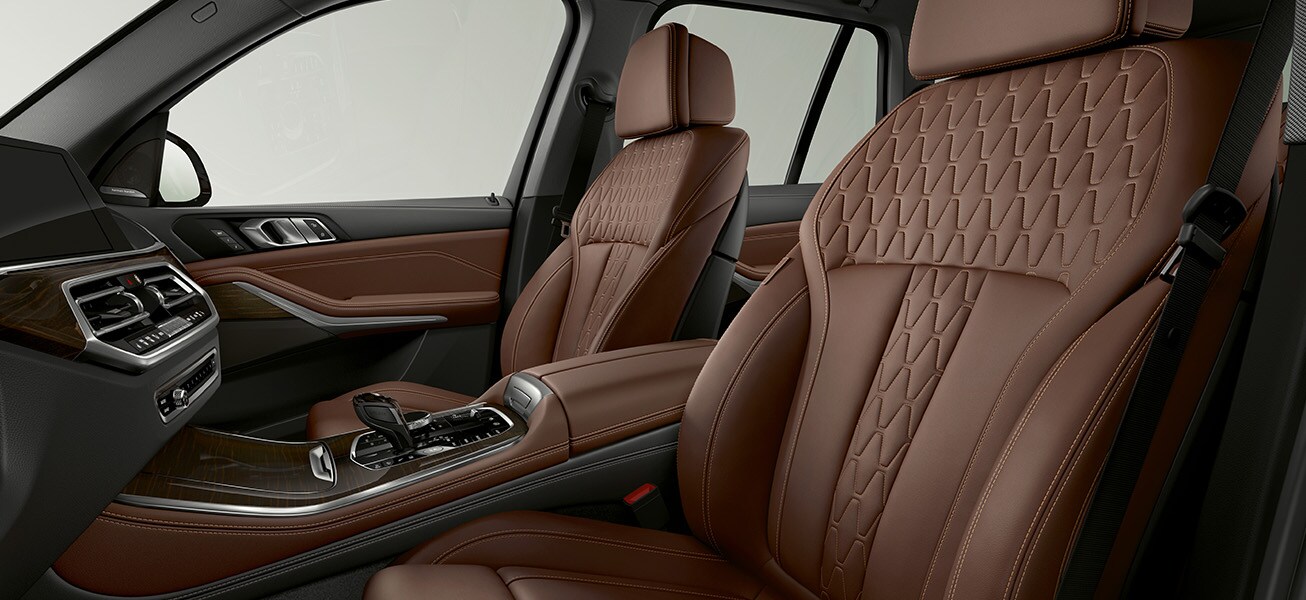 A midsize with bigger ideas
The 2021 BMW X5 manages to pull off quite an achievement. It manages to deliver what looks and feels like full-size levels of interior space in a midsize package. The X5 is actually a pretty sizeable vehicle when you get up close to it with a tape measure and discover this SUV is 194.3 inches long and 78.9 inches wide, but it doesn't look too big.
In its standard five-seat format the interior is positively cavernous, but you're not exactly going to feel cramped if you do opt for the extra seats to take capacity up to seven. Every seat is super-comfortable and there's more adjustment than you can believe, especially with higher specification models, although the third-row seats are only really for children.
The interior build quality and materials are of an exceptional level, every model is extremely comfortable and well-equipped inside, and high-spec models are almost without rival in their class in the luxury stakes.
Apply for Financing
Four can become more
You have four basic models to choose from in the 2021 BMW X5 family, or five if you decide to include the X5 M from the M Performance Division of BMW. The entry-level model is the sDrive40i, and from there the range goes to the xDrive40i, M50i and the xDrive45e.
A book of a pretty decent size could be written about all the ways you can specify a BMW X5 these days, so it's fair to say you can have just about any feature or luxury you want as long as you're prepared to pay for it. But even if you don't want to plow through the options list the standard specification is seriously impressive.
Standard equipment includes 19-inch alloy wheels, faux leather upholstery, navigation, heated front seats, and a 12.3-inch touchscreen infotainment system that's Apple CarPlay and Android Auto compatible. The X5 also comes with a huge list of standard active and passive safety features that have gained some models Top Safety Pick= status from the IIHS, and the X5 also comes with BMW's standard 4 years/50,000-mile bumper-to-bumper that even includes maintenance for the first 3 years or 36,000 miles.
Find the X5 that's perfect for you in Tacoma today!
It's hard, if not impossible, to overstate just how powerful, capable, comfortable, luxurious and high-quality the new 2021 BMW X5 is. There are some sensational vehicles in this segment of the market, but the X5 is the one by which all others continue to be judged.
Come and see for yourself what makes the X5 so special with a test-drive from us here at BMW Northwest, conveniently located at 4011 20th Street East in Tacoma, WA.
Make an Inquiry