New 2021 BMW X1 for Sale in Tacoma, WA 
The 2021 BMW X1 is the smallest and therefore most affordable SUVs that BMW produces at the moment, and that makes it one of the most accessible models the company has to offer and explains its wide appeal. Despite the relatively diminutive proportions of the X1, this is a versatile, flexible and relatively spacious little vehicle that can fulfill several different roles and always looks good driving along the I-5 to any location in and around Tacoma. 
Frisky, turbocharged performance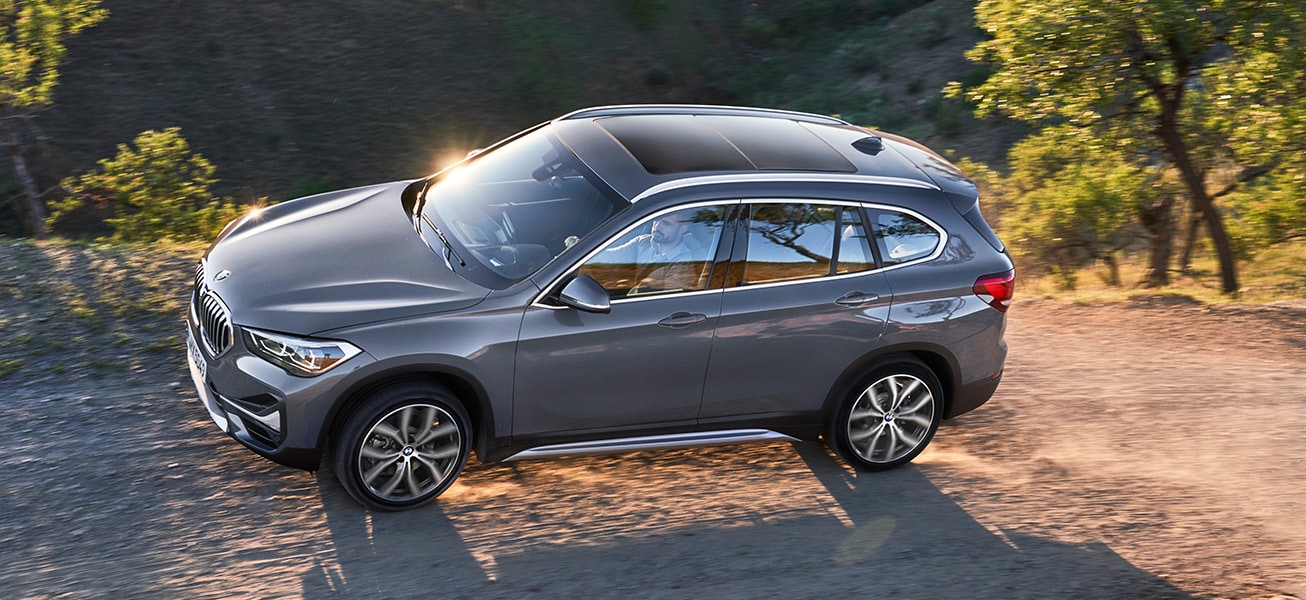 If you're used to vehicles that have pretty uninspiring standard powerplants that only serve to encourage you to spend more for a higher-spec model you can forget all that with the 2021 BMW X1. The downside for some people may be that there isn't a choice of engines for the little BMW crossover, but the big upside is the one available engine is an absolute beauty that certainly won't leave you wanting more. The unit in question is a turbocharged 2.0-liter four-cylinder engine that develops 228 horsepower and 258 lb.-ft. of torque, which is sent to the front or all four wheels through a fabulous eight-speed Steptronic automatic transmission.
You might assume that dropping an engine as lively as this into a relatively small vehicle would deliver some pretty impressive performance and it does. Front-drive versions of the BMW are capable of reaching 60mph from a standing start in as little as 6.6 seconds, while all-wheel-drive versions are even quicker with a 0-60mph time of just 6.3 seconds..
Modestly expansive 
When you build a vehicle that measures just 175.5 inches from its front bumper to its rear bumper you're not going to get the kind of interior space you have in a full-size SUV. However, subcompact crossover SUVs like the X1 can't get away with being too cramped either, and BMW has done a seriously good job of making the absolute most with the available dimensions.
Front-seat space is about par for the course in the X1's class, and those sitting in the back have a decent 37 inches of legroom. There's room for three adults in the rear seat if it's only a short journey, but unless you're carrying small children the X1 should really be seen as a four-seater. The seats are covered in synthetic leather in standard form, but the higher trim level gets the real thing.
In the rear of the X1, there's 59 cu.-ft. of cargo-carrying capacity, which is pretty good for the segment and definitely enough for transporting a full set of clubs to Meadow Park Golf Course on Lakewood Drive West.
Apply for Financing

Compact lineup packed with features
Vehicle lineups don't get a whole lot more straightforward than the 2021 BMW X1 range. There are two main versions of the X1 at the moment, which are the X1 sDrive28i and the X1 xDrive28i. Both models feature the same engine, but the sDrive28i is the entry model with front-wheel-drive and the xDrive28i a higher-specification model that has standard all-wheel-drive.Both versions of the X1 are also available in xLine and M Sport variants, each of which have their own distinct styles, so you could possibly take that as there actually being four trim levels rather than two. Standard features include 18-inch alloy wheels, Active Driving Assistant, Frontal Collision Warning with City Collision Mitigation, Lane Departure Warning, Business Navigation, a speed limit information feature and power-adjustable front seats. All models also get a Bluetooth infotainments system with an 8.8-inch touchscreen and Apple CarPlay compatibility. M Sport models add features such as 18-inch M Double-spoke bi-color wheels, Shadowline exterior trim, an aerodynamic kit and a sportier transmission.
Test-drive BMW X1 in Tacoma, WA
The 2021 BMW X1 delivers all the things you'd expect from a BMW SUV, but in a town and city-friendly subcompact package. As well as desirable exterior styling, impressive performance, a high-quality interior and tons of the latest technology, the X1 also comes with a 4-year/50,000-mile warranty with included maintenance that only increases its overall desirability.To discover even more reasons to buy a new 2021 BMW X1, come and experience this sensational crossover SUV with a test-drive from us here today at BMW Northwest, 4011 20th Street East in Tacoma, WA.
Make an Inquiry