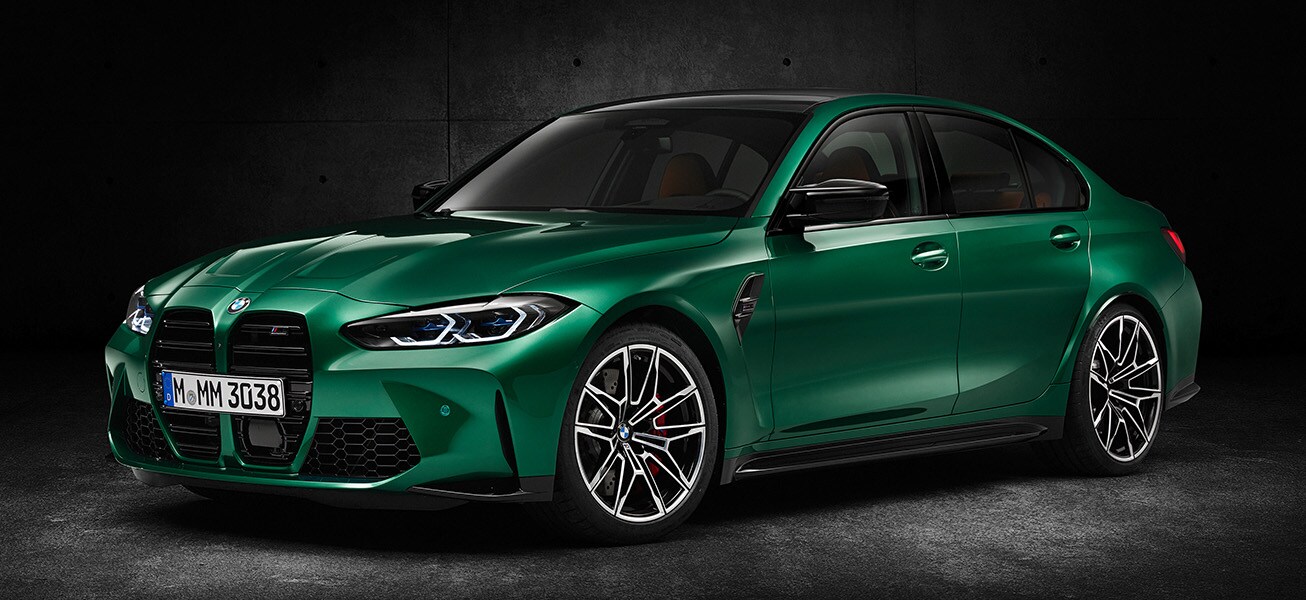 New 2021 BMW M3 Sedan for Sale in Tacoma, WA 
For anyone looking for the ultimate four-door sedan with muscle car power, but with performance and handling to put muscle cars firmly in the shade, the 2021 BMW M3 Sedan is the only game in town. We could wax lyrical all day here about the attributes of this incredible car and how it puts the competition to shame, but the M3 name is now so legendary that it really does speak for itself.
This is a car without compromise. The power, performance and handling of the M3 are simply staggering, but it also boasts levels of luxury, comfort, technology and quality that are hard to beat in any segment of the market.
Jaw-dropping new look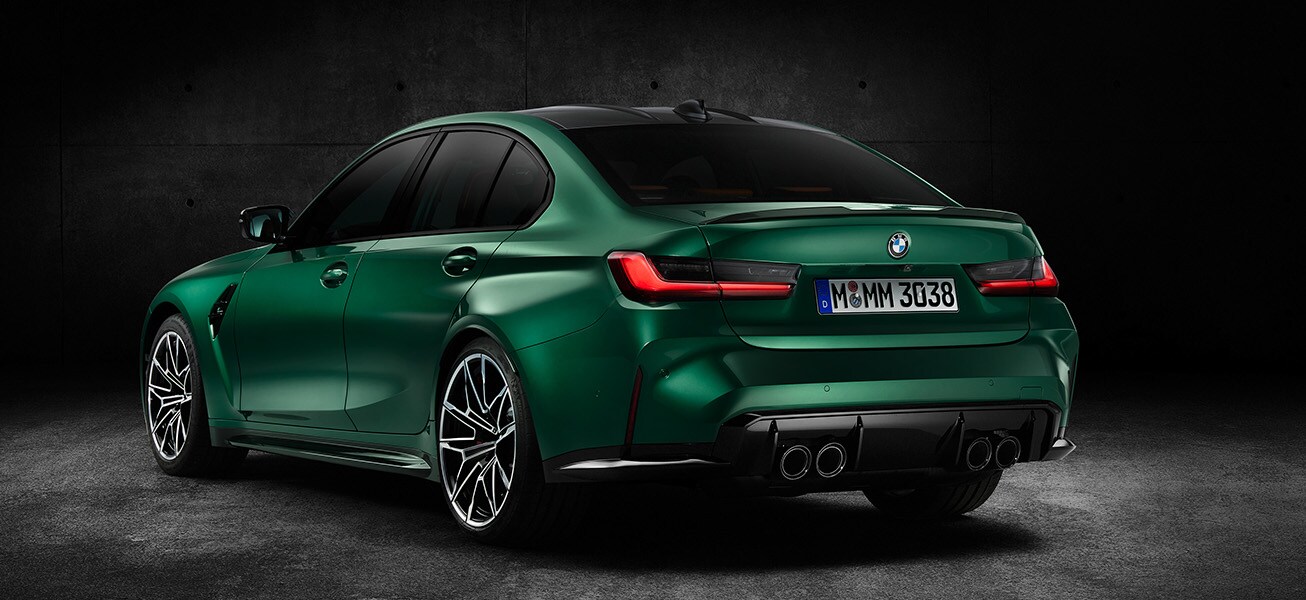 If you look at the regular 3-Series models you'll see little change in styling this year, but the M3 screams into the new model year with a bold, aggressive new look that's likely to permeate through the rest of the 3-Series in the future. It's now easier than ever to distinguish an M3 from other 3-Series variants, but it's still easily identifiable as a 3-Series.There are two versions of the 2021 BMW M3 Sedan to choose from, which are the M3 Sedan and the M3 Competition Sedan. Both are stunning cars with performance that lives up to the M3 legend in every way, but the M3 Performance is even more performance-orientated than what you could almost laughingly call the "regular" M3 Sedan.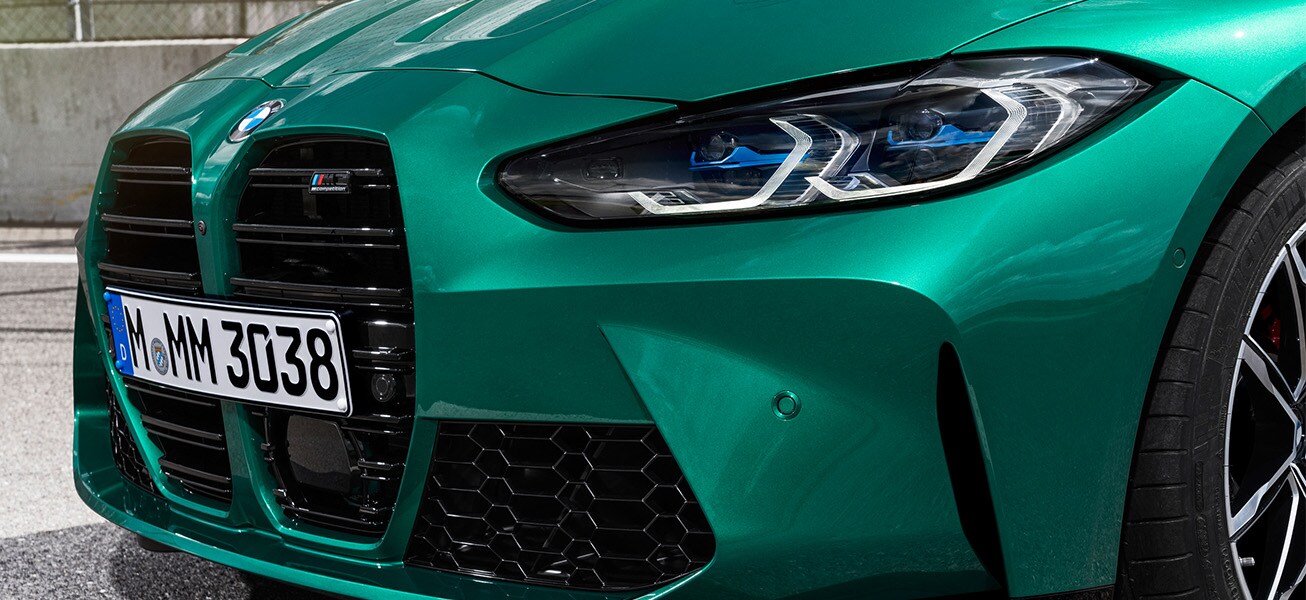 Awesome power and performance
Both versions of the 2021 BMW M3 Sedan are powered by a 3.0-liter, twin-turbo inline-six, but the two are tuned differently to deliver different amounts of power and torque. When this powerplant is doing its thing under the hood of the 2021 M3 Sedan it produces 473 horsepower and 406 lb.-ft. of torque, which gets sent to the rear wheels in traditional BMW fashion through a six-speed manual transmission.
The 2021 M3 Competition Sedan's twin-turbo develops an even more impressive 503 horsepower and 479 lb.-ft. of torque, but this time it goes to the rear wheels through an eight-speed automatic transmission. If 0 to 60mph times matter to you, the M3 Sedan is quoted at 4.1 seconds while the Competition variant manages it in just 3.8 seconds.Both versions of the M3 Sedan also include a track-ready cooling system, an M Sport differential, auto stop/start and optimized aerodynamics
Apply for Financing

No compromises made
It can be tempting for automakers to concentrate on performance and somewhat neglect things such as connectivity, comfort and luxury, but that's not the BMW way and it's certainly not what you'll find with the M3 in either guise. Frankly, it might be quicker and easier to list what the M3 Sedan doesn't get as part of its standard equipment, but then again, discovering something it doesn't have would also take quite some time.
Standard M3 Sedan features include 18-inch M double-spoke orbit grey alloys wheel wrapped in run-flat tires, a carbon-fiber roof, an aluminum hood, extended Merino leather upholstery, and an Anthracite headliner. Connectivity is also well taken care of with BMW ConnectedDrive Services, BMW TeleServices, and one of the best infotainment systems in the business that obviously includes Apple CarPlay and Android Auto connectivity. 
Test-drive BMW M3 in Tacoma, WA
The 2021 BMW M3 Sedan is a redesigned new version of one of the auto industry's most legendary cars of recent decades. There may be quite a few awesome performance models in the BMW family to wear the M badge these days but the M3 is where it all began. If you've never experienced the M3 before or even if you have but not for a while, you really do need to come and see what all the fuss is about with a test drive from us here at BMW Northwest, conveniently located at 4011 20th Street East, Tacoma, WA.
Make an Inquiry