BMW NORTHWEST SPRING SERVICE EVENT
THE SCENIC ROUTE AWAITS WITH LIMITED TIME SAVINGS: APRIL 1 - MAY 31, 2017.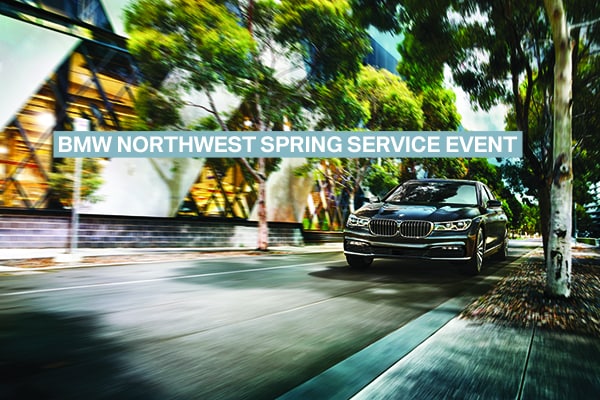 Start the season with your BMW in top form. Now's the time to take advantage of savings on expert service performed by BMW Trained Technicians using Original BMW Parts and approved equipment. Speak with your BMW Service or Parts Advisor for details.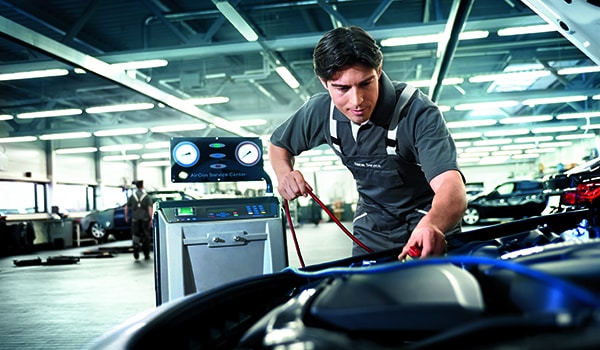 SPRING SERVICE CHECKUP
Includes cabin  air filter replacement, A/C system deodorizer, fluids top off, brake  inspection, tire check, coolant system check, and a multi-point inspection.$139.99

BRAKE SERVICE REBATE


$50 mail-in rebate when you purchase a front or rear brake pad set. Receive another $25 if you purchase front or rear rotors with any pad set. Up to $150 when you replace all front and rear brake pads and rotors.


SAVE UP TO $150.00

Rebate Form

TIRE REBATE

$70 mail-in rebate when you purchase four select Bridgestone or Pirelli tires.
$70.00 MAIL IN REBATE

Online Rebate Form
Offer Number 249-ACZ26

VALUE SERVICE OIL CHANGE
Replacement of engine oil and filter using only 100% Original BMW Engine Oil and Original BMW filters, plus an expert inspection. 
STARTING AT $89.95

ORIGINAL BMW ACCESSORIES
Receive special savings via mail-in rebate on the BMW Touring and Mountain Bike Holder. To find the best fit for your vehicle and to order, visit BMW Northwest or shop online via the link below. 
20% MAIL IN REBATE
BMW LIFESTYLE M COLLECTIONOriginally $30, enjoy a limited time offer on the BMW M Power Z4 GTLM Men's T-Shirt from the BMW Lifestyle M Collection. To order, visit BMW Northwest or shop online via the link below.ORIGINALLY $30 - NOW $24.00
BMW NATURAL AIRCustomize your atmosphere with the BMW Natural Air System. The Natural Air Starter Kit comes with one holder that fits perfectly into your choice of air vents and one Sparkling Raindrops scent stick.ONLY $25.00
BMW ODOR REMOVER
Springtime is your call to clean and refresh your BMW. BMW Odor Remover neutralizes and removes unpleasant odors in your vehicle quickly and easily. To order, visit BMW Northwest.
ONLY $25.00