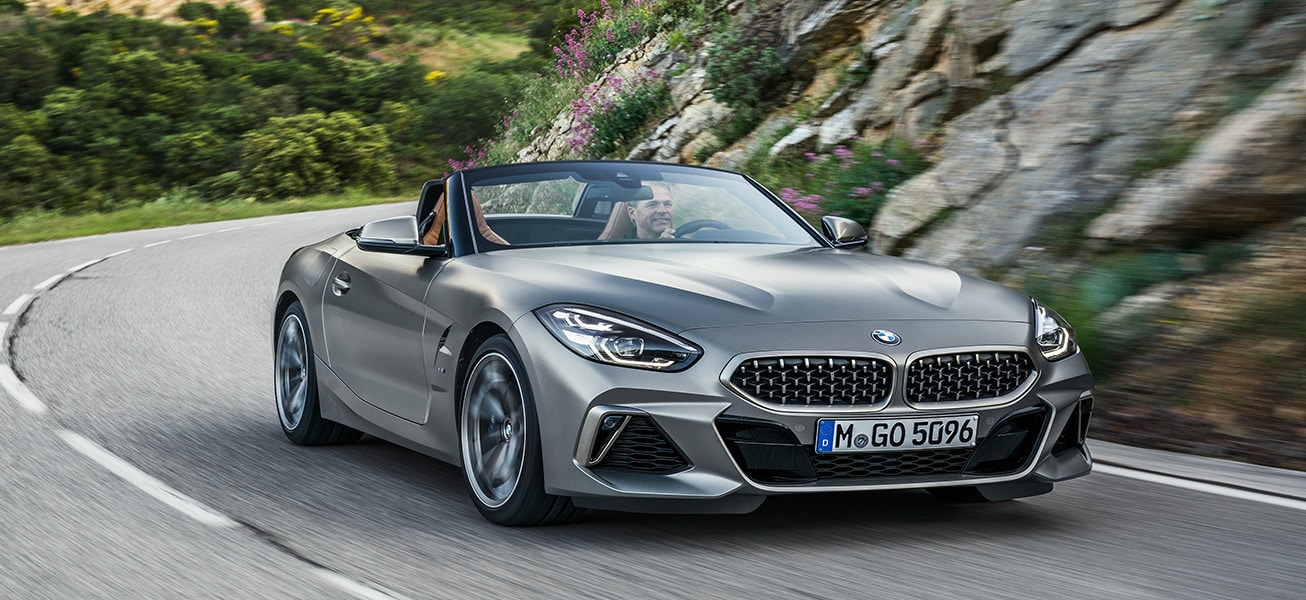 New 2020 BMW Z4 for sale in Tacoma, Washington
While there are several great driving and great handling two-seater roadsters out there in the market these days, a common complaint is often that they lack power. That's not the case with the 2020 BMW Z4 though. Whether you want a cool and luxurious drop-top daily driver or a thrilling piece of equipment for the track, the Z4 delivers in every possible way.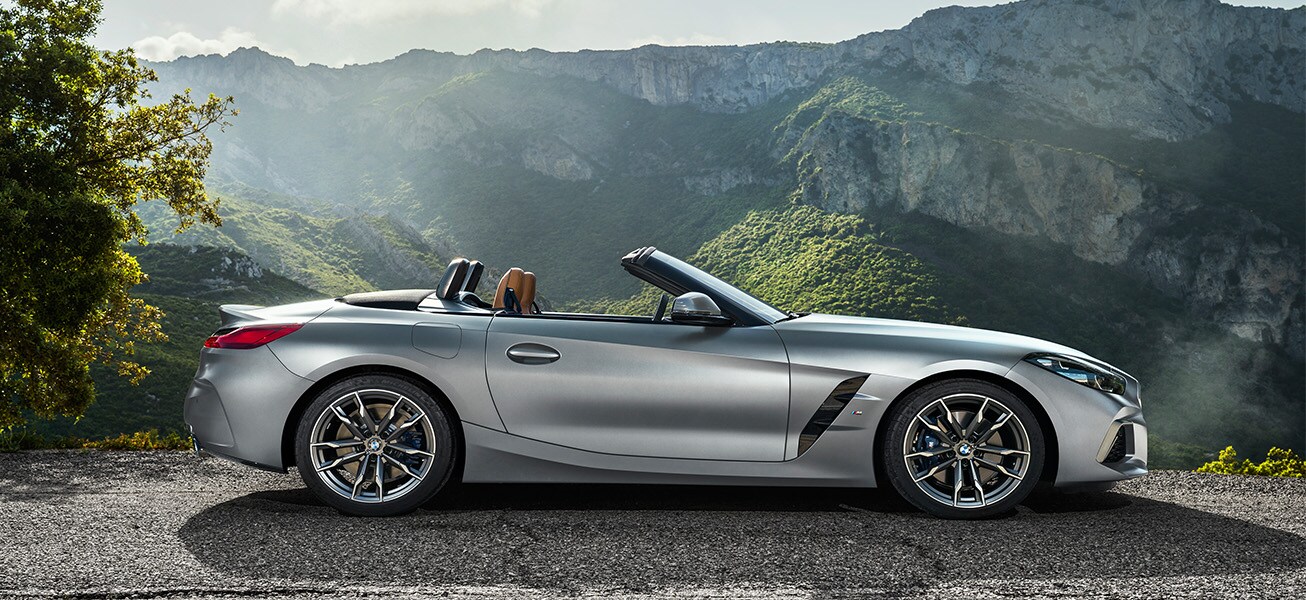 Oozing Quality
The styling of this sixth-generation BMW Z4 has developed generically over the years, and this latest one is as contemporary as it could be while still staying true to the Z4 formula. The exterior is more muscular and angular than its predecessors, and it has just the right amount of aggression about it to give a good idea of the performance it's capable of. If the streamlined look of the outside is pleasing on the eye, that theme continues when you climb inside the Z4. Although the driving experience and the performance is all-important with a car like this, at the end of the day it's still a BMW, and that means quality, comfort and luxury are essential ingredients. While the dash and steering wheel could feel a little cluttered with buttons for some, the majority of the interior is as smooth, streamlined, simple and beautiful as the exterior. It's snug, well-fitting cabin, but that's exactly how a two-seater roadster should be.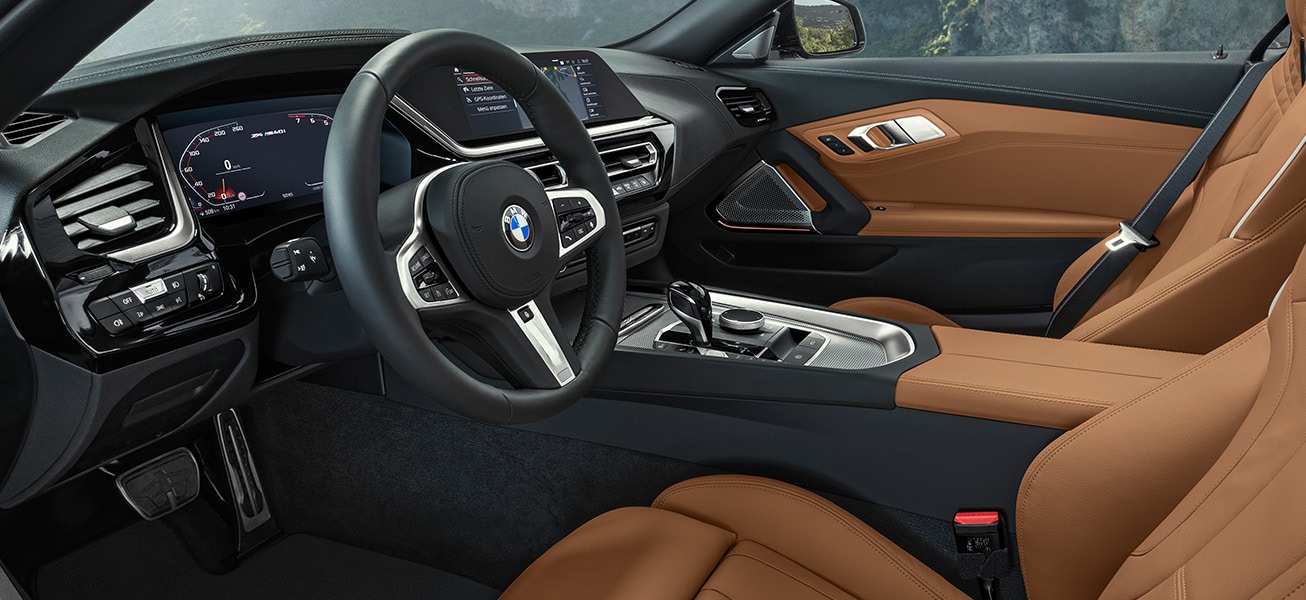 Build Your Dream Roadster
There are just two versions of the 2020 BMW Z4, but the difference between them is noticeable. The first of the pair is the Z4 sDrive30i, which looks like a tempting package with impressive performance and features for a very reasonable asking price. As you would probably expect, the main difference if you step up to the new M40i is a more powerful engine and even better performance, but it does add some extra features too. Of course, these are just the starting points, and BMW offers all manner of upgrade packages and available options to tailor your Z4 to your specific tastes and requirements for loving driving in and around Tacoma.
Apply for Financing
Every bit as potent as it looks
If you go for the sDrive30i you'll be getting your Z4 powered by a 2.0-liter turbo-four that develops 255 horsepower and 295 lb-ft of torque and gets you from 0 to 60 mph in 5.2 seconds. Of course, the power goes exclusively to the rear wheels, as it should, and it gets there through a standard eight-speed automatic transmission with paddle shifters for those who like than manual type of driving experience. This year, BMW has brought us the new Z4 M40i, and that means you can now have your Z4 powered by a 3.0-liter turbo-six. It ups the power ante to 382 horsepower and 369 lb-ft of torque and really does turn the Z4 into a car worthy of the "ultimate driving machine" tagline, with a 0 to 60 mph time of just 3.9 seconds.
Packed with tech and features
Standard features include the latest version of BMW's iDrive infotainment system and a new instrument cluster design called Live Cockpit. You also get the likes of M Sport seats with 14-way power adjustment, a 12.3-inch instrument cluster, automatic emergency braking, LED headlights and plenty more.

At BMW Northwest you'll always find a warm welcome from a friendly team of experts who are proud to represent such a prestigious brand. Our customer service is always of the highest quality, just like the sensational BMWs we supply that you can shop online here on our website.Give us a call on (253) 922-8700 if you have any questions, and make sure you book in for a test drive in the sensational 2020 BMW Z4 when you visit us here at 4011 20th Street East in Tacoma, WA.
Sorry, no items matching your request were found.
Reset Search
Make an Inquiry