New 2020 BMW 330i for sale in Tacoma, WA
Long appreciated as the perfect merger of sports car and executive daily driver, the BMW 330i returns in 2020 with more power, features and style than ever before. The powerful turbocharged engine growls confidently, as it accelerates you away with effortless grace. The sleek and modern exterior profile projects an undeniable presence, which has been carefully crafted to inspire and delight. The sophisticated cabin is awash with high-quality materials and brimming with the latest tech, such as a voice-activated personal assistant.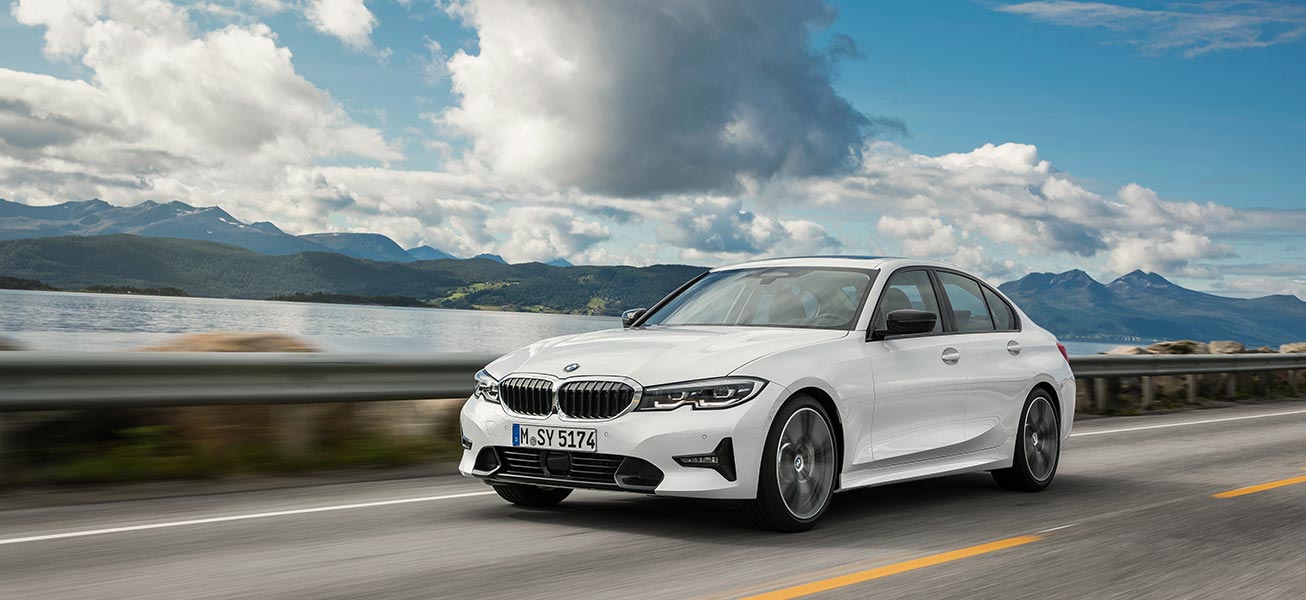 Top Performance
It's satisfying to know you're driving a car that can pretty much overtake at will, and it's the 2020 BMW 330i's potent 2.0L Twinpower turbocharged engine that delivers that satisfaction. Putting out a very healthy 255 horsepower and 295 lb-ft of torque, this is the most powerful four-cylinder engine ever put in the 3 Series. The low set body and lightweight construction boost the car's agility to the max on tight Tacoma roads, while the available xDrive all-wheel-drive system optimizes power distribution for performance in normal conditions, and redirects power to compensate when any loss of traction is detected.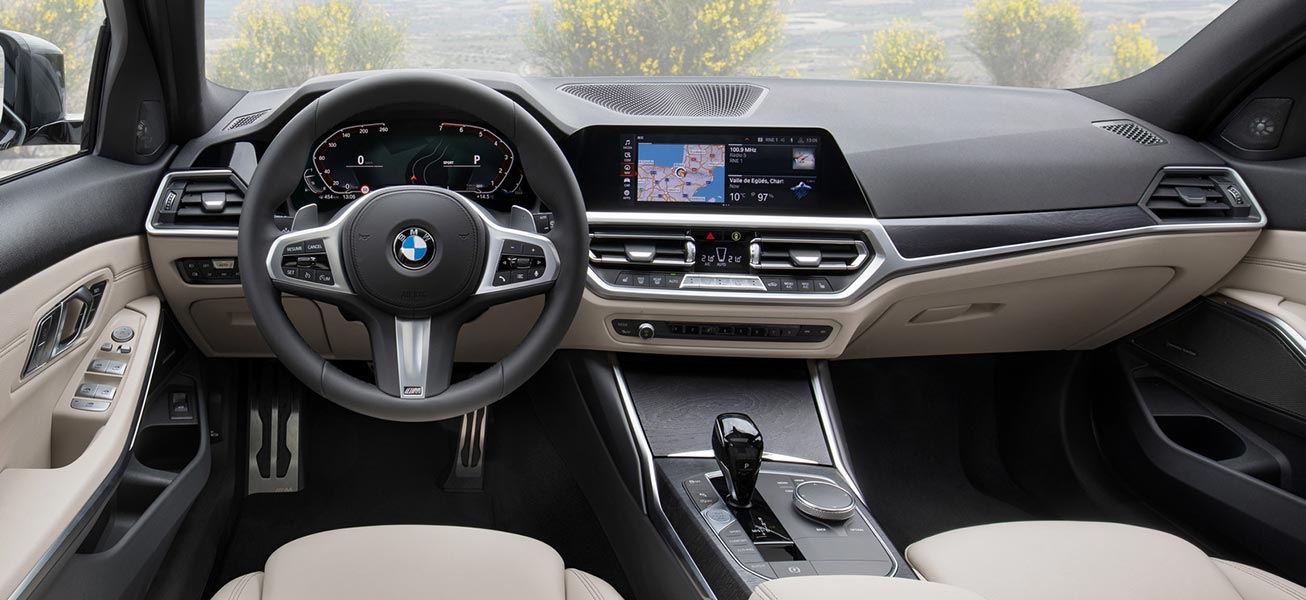 Drive In Style and Comfort
This 2020 330i boasts a 3-inch longer body, wider wheelbase and a lower profile than previous generations. The sleek, aerodynamic lines convey the 330i's instinctive power and ever-ready poise, and the signature BMW front grille and corona headlights mark out the 330i unmistakably as being a product of the esteemed German automaker. The cabin is classic BMW luxury, trimmed in high-class materials and designed for intuitive access to all the 330i's advanced features, and the Dakota leather upholstery that comes in a number of different colours and styles transforms the interior into your own private retreat.
Advanced Technology
The 2020 330i is packed with a full suite of advanced technologies and features that augment everything from connectivity to safety. The BMW personal assistant intelligently tends to your every need, so you can say things like "I'm cold," "I'm bored" or "take me home," and the system will react accordingly. It learns from your preferences over time, and can automatically adjust your ride to suit. A raft of advanced safety systems work continually to keep you safe, such as collision and pedestrian detection, blind spot sensors and advanced cruise control. Of course, heated seats, full phone integration for hand-free calls and text, and other features that would be considered 'high-end' inother vehicles are all part of the 330i's standard specification.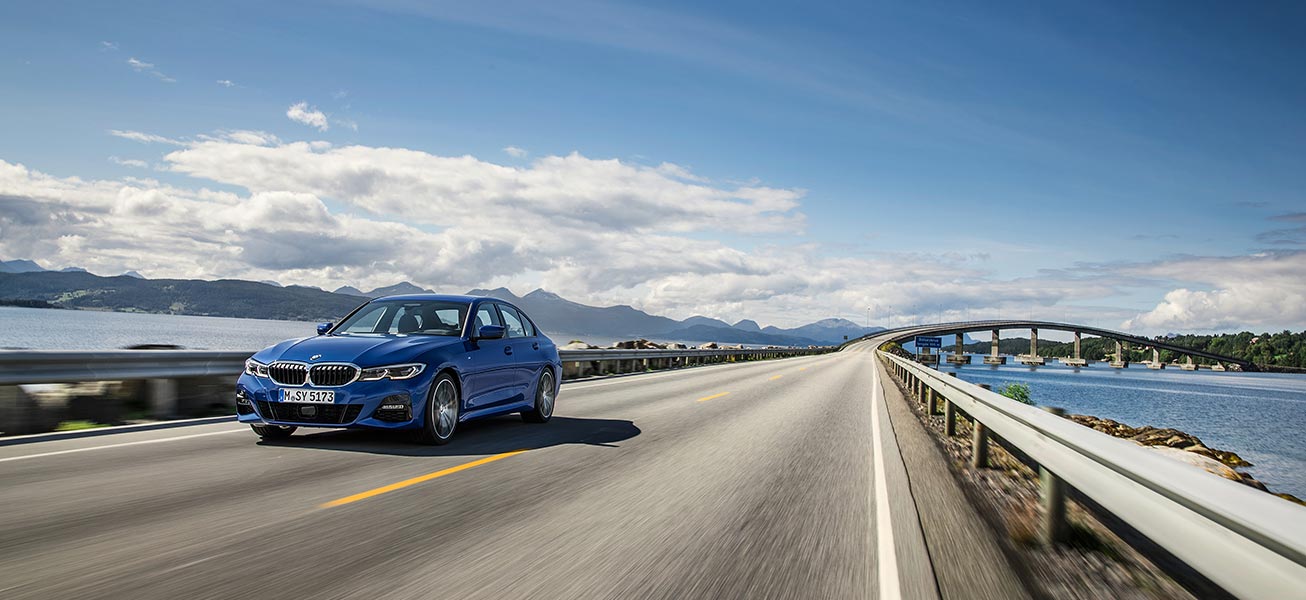 Pick Out Your BMW 330i In Tacoma Today!
The 2020 BMW 330i truly is the car that strikes the perfect balance between sporty, professional and capable. Its high-performance engine will have you smiling when the stoplight turns green, while the aggressive and purposeful design lets the world know you mean business. Seated in the lavish interior with your AI co-pilot and every convenience at your fingertip, you feel like you're ready anything in the 2020 BMW 330i. At BMW Northwest we have an extensive selection of BMW 330i models itching to hit the road. View our entire inventory online and call us with any questions on 253-922-8700, and when you're ready for a test drive, you'll find us conveniently located at 4011 20th St E in Tacoma, WA.
Sorry, no items matching your request were found.
Reset Search
Make an Inquiry